What and Where to Study in Spain
Now that you probably decide to study in Spain, you must be wondering what and where you should go?
In

Student's Mobility,

we work with numerous universities in Spain.  You can choose the type of curse (Bachelor, Master, and Ph.D.). The city, the area of knowledge and even de language that you will like to learn.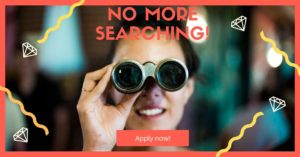 We offer more than 15 courses in different cities in Spain, such as Madrid, Valencia, and Zaragoza, just to mention some. Also, we offer housing research and constant support for our students. Our main goal is to connect students with universities and most importantly, we will help you to find the best option for your studies in Spain.
The programs are taught in English, French, Spanish and Italian. In the case that the student doesn't speak the language required. The student can take a language course provided also for Student's Mobility with an extra charge. 
You won't be alone in any step of your research. Are you ready to study in the paradise of the Students? Check out the programs and the Universities and start your new life abroad.
List of programs offer in Spain
Bachelor, Master, and Ph.D.
Advertising and Public Relations

Animation and video games

Architecture and edification

Art and design

Biotechnology

Communication

Criminology

Drama, Dance, and Music

Engineering

Languages and Translation

Law

Medicine

Sports

Psychology

Tourism